A DESIGNER'S HOME – Image Mood Board
Someone far wiser than I, once said that a picture paints a thousand words, and this is no truer than in interior design.  It is much easier to analyse a style when you're looking at a set of pictures.
I've always known exactly how I want my own house to look, but when you have a very clear picture of something in your mind, it can be very difficult to convey that look to someone else.  Being mindful of the fact that I don't live alone, I chose some images that I feel convey the look that I'd like to create in the apartment.  I did this without really thinking about each image, preferring instead to rely on instinct rather than conscious thought.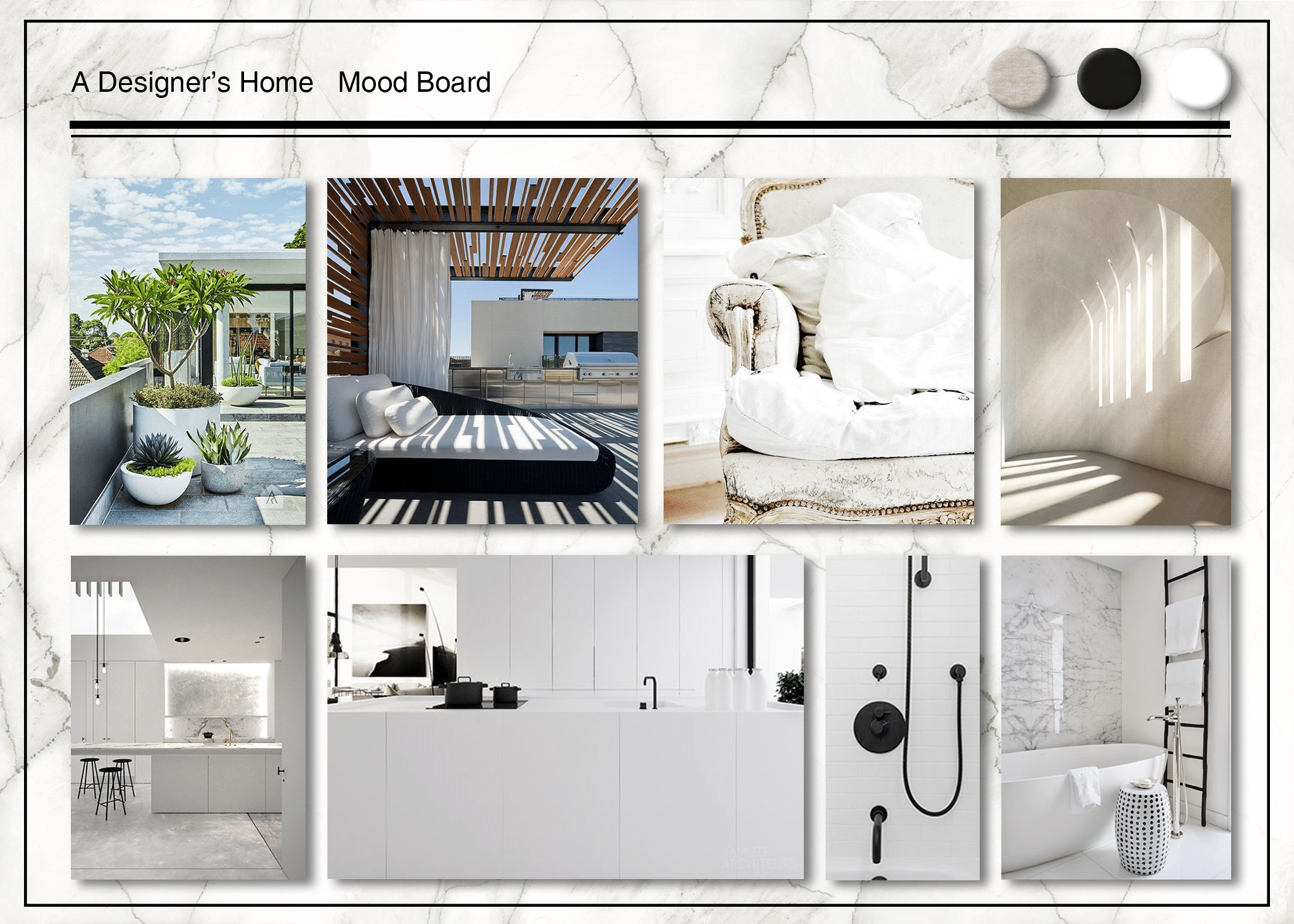 When I look back at the images, there are obvious common threads.  The predominant use of white, the use of texture and some classical elements.  But what I feel really stands out in these images is the light.  Warm, natural light streaming in through large apertures, patterns created by light, shadow and shade.  These images really bring home the things that are important to me – namely light, large apertures, the absence of colour and classical elements in the design.