Our Philosophy
We founded our company upon a single, simple principle;
to design interiors that are "exceptional without exception."
At Kristine Bonnici Design, we believe that our personalised approach and our attention to detail is what distinguishes our work from the mediocre. It is no accident that we have worked on some of Malta's most prestigious projects and that our clients have described our work as "remarkable, clever and inspired."
Everything in a project is carefully considered, from homes designed to relax body and mind to inspiring workspaces to ensure your clients come back time and time again.   Kristine Bonnici provides an inspirational design service from initial concept through to completion, designing an interior that will meet your needs and surpass your expectations.
Kristine Bonnici takes care of all the details, leaving you with the ultimate luxury of living or working in a space that has been designed to meet your specific needs and lifestyle – a place where you can truly be yourself – surrounded by the things you love.
About Kristine
"There comes a point in the creation of an interior when you have to adjust your focus from the big things to the little ones. The grand schemes may be complete but the details are what will make the scheme work."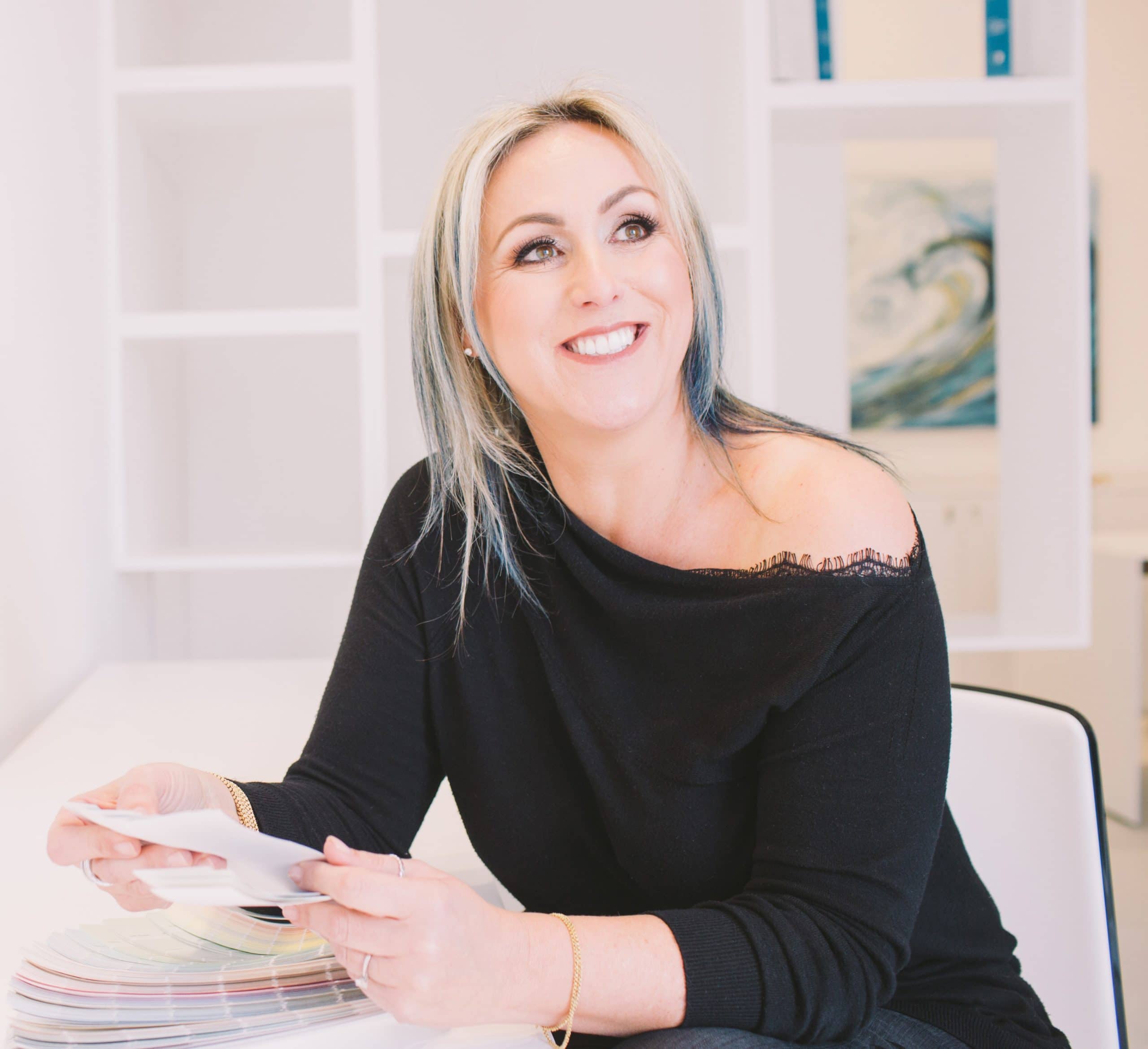 KRISTINE BONNICI
In a career spanning more than fifteen years, with a portfolio that includes residential, corporate, commercial and retail projects – from modern luxury apartments and penthouses, eighteenth century palazzos, listed properties, houses of character, state-of-the-art offices, corporate reception areas, the restoration of national monuments and large commercial interiors, Kristine's name is synonymous with the aesthetic of simple elegance that is both relaxing and deeply luxurious. Her style has become influential locally and her interior design studio has completed projects both in Malta and abroad.
Kristine provides an inspirational design service from initial concept through to completion. The architecture is always her starting point, creating a look of restrained luxury incorporating natural materials in traditional or modern contexts.
We love our new home!
R. C.
Portomaso
Thanks for everything Kris! We're loving the changes 🙂
M. S.
Mellieha
Thank you for your great work.
A. A. C.
Tarxien
I saw this house when still unconverted and can say that you've done an amazing job! Well done!
R. B. B.
Zebbug
We engaged Kristine for a complete makeover of our home. Having already lived in it for more than 10 years, we were very clear about what we wanted to improve and change. At the start of the project we gave Kristine some very specific requirements, we wanted our home to have a fresh and clean look, but yet functional and practical. We also had two main requests, maximise light and increase storage space. We got exactly what we wanted and more! Kristine was very attentive to our lifestyle and every days needs when designing our new home. We couldn't be happier with the result and still can't get enough of showing off our home to our family and friends that come over to visit!
F. C.
Siggiewi
Kristine Bonnici Design has been entrusted with the refurbishment of our offices, part of which has been completed and by far exceeded our expectations. She managed to merge the past with the contemporary whilst capturing the spirit of where our business started from. Her design is not only clean and practical but extremely pleasing to the eye.
Partner
Vella & Vella Notaries
We love the end result of the last six months of work! Your work on our terrace had given us a new space in the house that we had not yet discovered! Very well done!
Managing Partner
Chetcuti Cauchi Advocates
I came to know Kristine quite by chance but from the outset it was clear to me that Kristine could translate my thoughts and aspirations into beautiful and homogeneous designs. More importantly, I felt that Kristine does not impose her designs on you but rather helps you to develop your ideas with her expert help and guidance so that you do not end up feeling like a stranger in your own house but rather in a house that you had imagined or hoped for in the first place, but better! I was also very satisfied with her follow up and attention to detail and I would certainly recommend Kristine to aspiring home owners, or existing ones who would like to give their home a new lease of life.
General Manager
Hotel Group
It is a pleasure to work with Kristine. While she has definite opinions regarding all interior design related issues she listens to her client and works hard to understand her client's needs. Kristine is highly creative and brings forth originality, positive energy and effective communication in a design project. She is patient, intuitive and easy to talk to. Her professionalism and skills are exceptional. Kristine Bonnici and her company are clearly passionate about design. The quality, the attention to detail and the effectiveness of their work is exceptional. They are a very practical interior design company who can deliver good value for both modest and high-end projects. They deal with any problems that arise efficiently and are vey thorough and well organised. I have and will continue recommending Kristine Bonnici Design to prospective clients and friends.
CEO
St James Hospital Group