A DESIGNER'S HOME – Ticking all the Boxes
The penthouse we chose does not tick all the boxes on the wishlist, but we decided that with a little magic, and with the contractor's co-operation, we could move the walls around to give us the space we needed.  The location was perfect – within close proximity to work and after-school activities, in an area that is still not too busy.  It's actually much smaller than we had planned, with an internal area of just 120 sqr.m. and a front terrace of 30 sqr.m.  It also has two balconies at the back, totalling an additional ten square metres.   So which of our boxes were ticked and which weren't?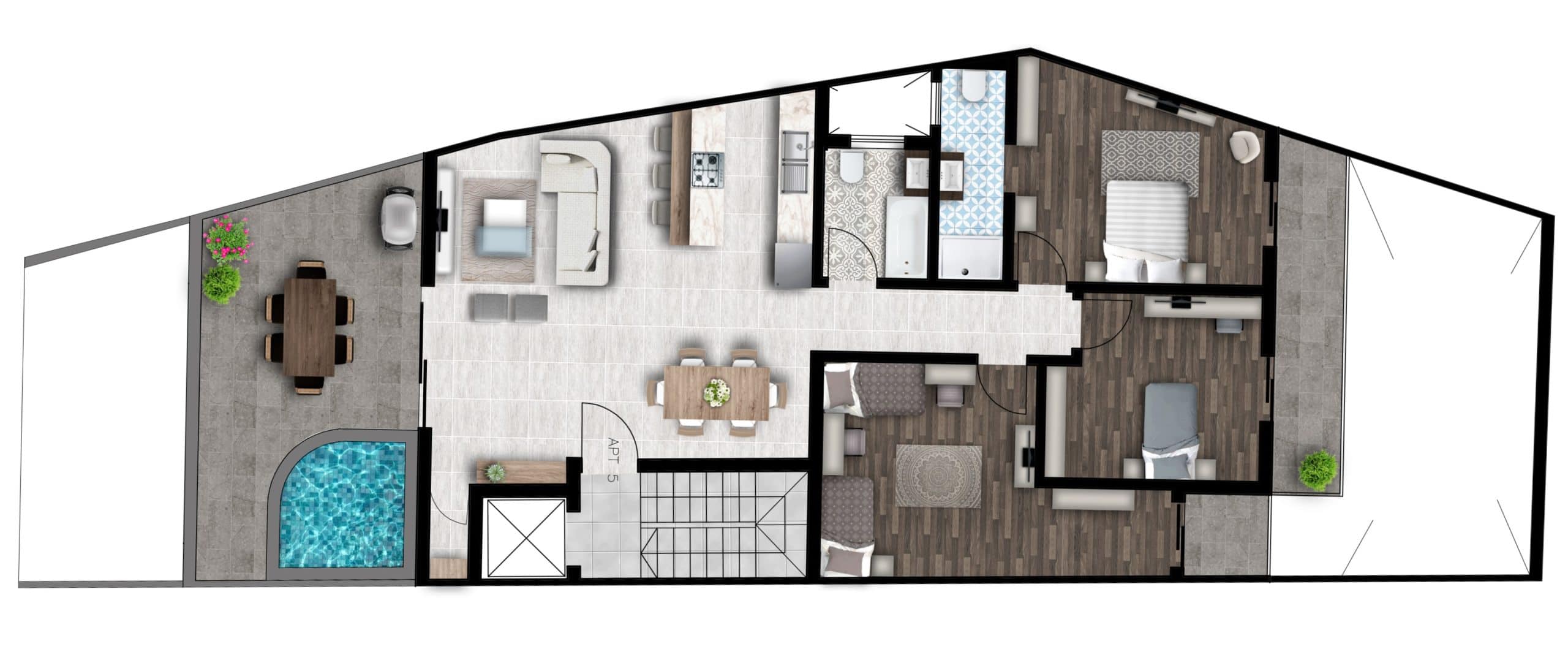 On the contractor's plan, the main bedroom included a small double bed – definitely not suitable for two tall people, and a tiny closet – definitely not suitable for someone who has a lot of clothes (me!)
Although the kitchen had a small island and breakfast bar, it had no space for a larder or a large freezer – two things that are essential for us since we both work long hours and have no time to shop during the week.
Back to our wishlist – In our case, being a penthouse, we will have ample light and since the plot is located in front of an open square, at least we won't feel hemmed in by the surrounding buildings.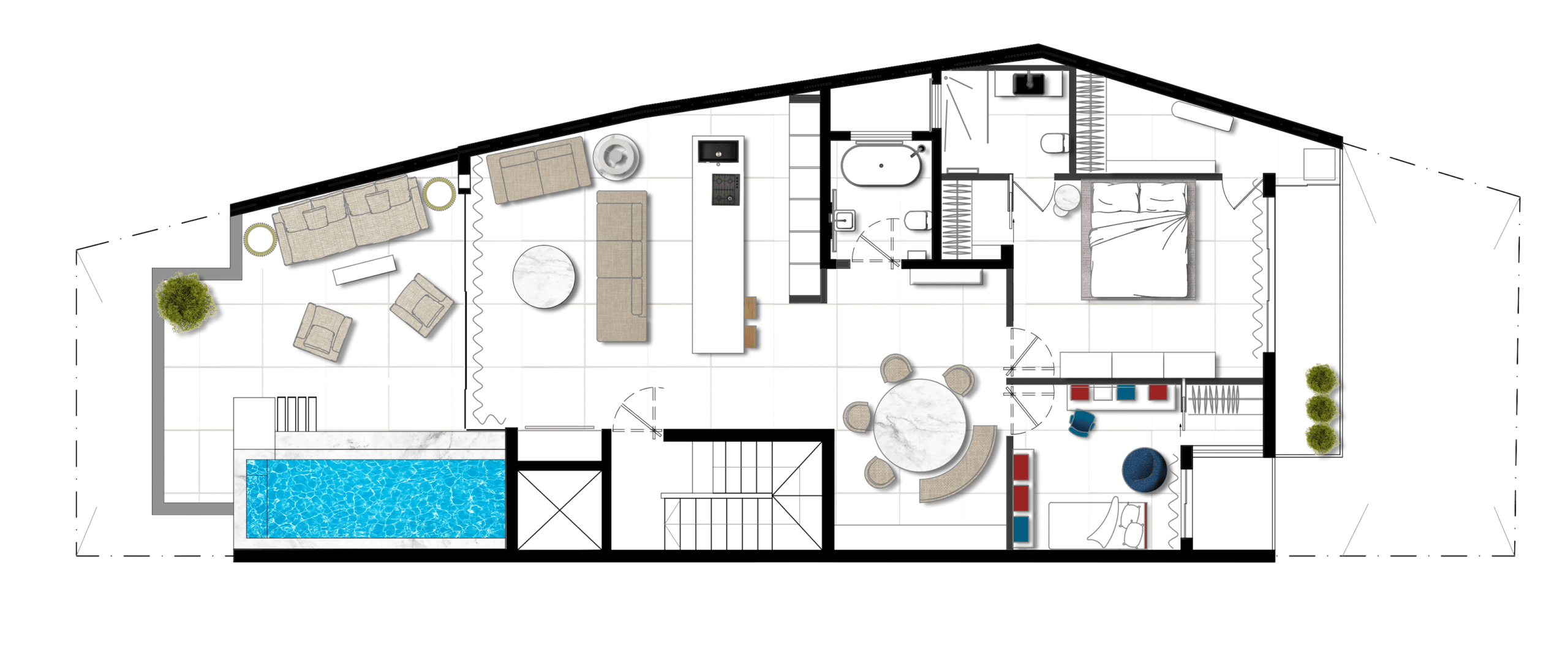 Changing the layout from three bedrooms to two should give us space to increase the size of the ensuite and to put in a walk-in-wardrobe.  I am hoping to add some space to the open plan area so that I can have my island and breakfast bar and increase the storage in the kitchen.  There are some walls that are impossible to remove and we need to work around these to really exploit the usable space in the penthouse.
There are some things on my wishlist that I will have to give up.  The hardest one for me is that I like my rooms to be square.  Unfortunately, the penthouse has quite a few skewed walls.  Also, I would have loved a larger terrace, but at least, with a wishlist, I know what I'm giving up and we've decided that the boxes that are ticked outweigh the boxes that are left unticked.