SEAFRONT PIED-A-TERRE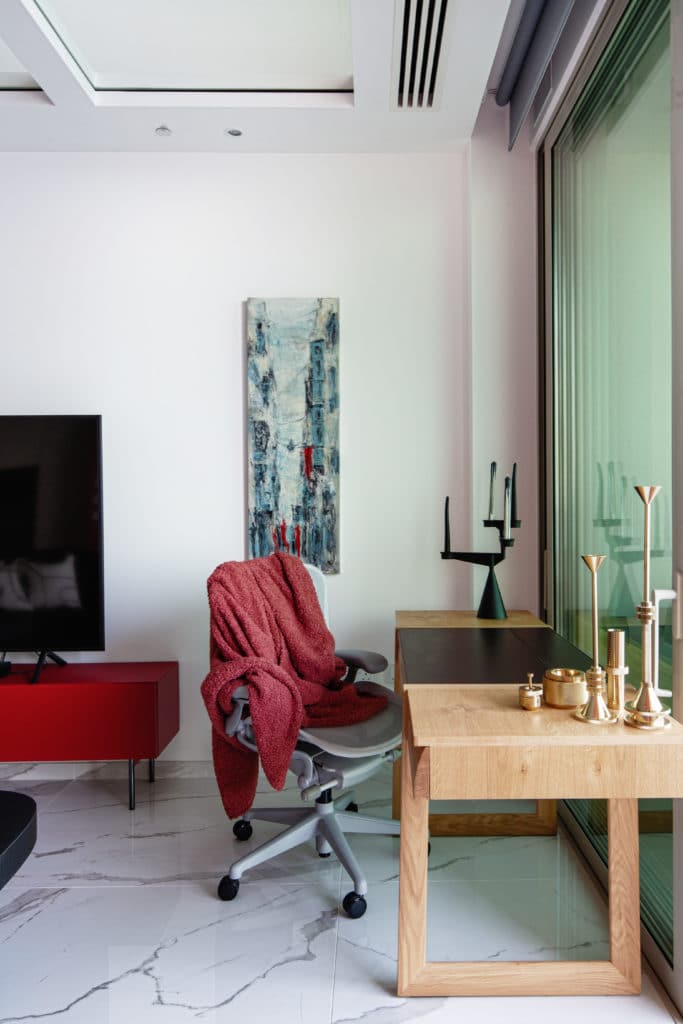 Our design studio was recently commissioned to design the interior of this pied-a-terre at Tigne Point's latest seafront development.  The interior had been finished by the developers, but our client's brief was to inject some style into this compact space.
Our concept for the interior was one of understated luxury, with particular attention being paid to the details.  Mitred corners, cedar inserts, stitched leather upholstery and hand crafted oak are some of the elements that we chose to make this apartment a luxurious pied-a-terre for our discerning clients.  We added touches of red throughout the interior, keeping grey and white as the predominant colours.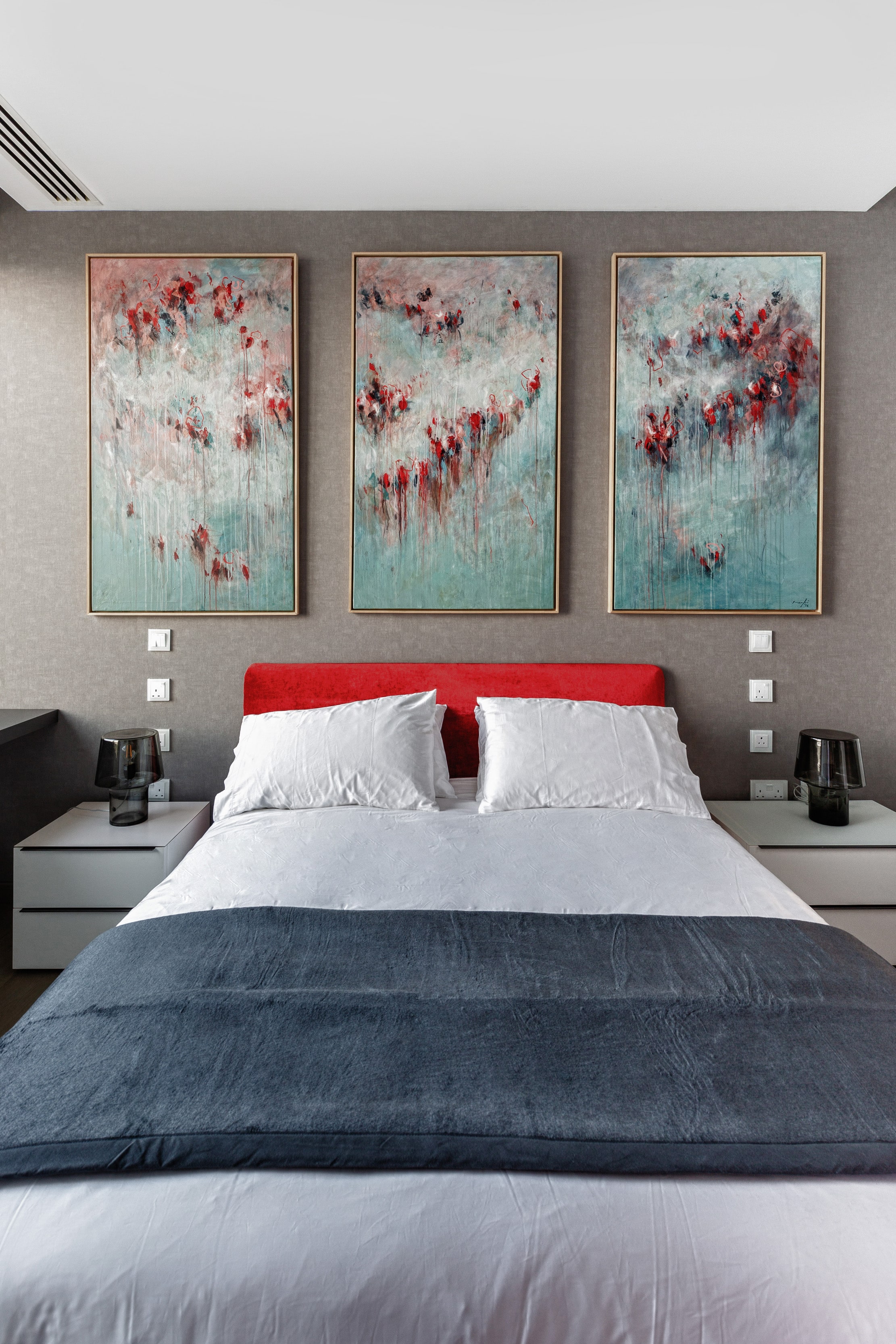 We planned the space to include a small desk area, comfortable living room with a sofa bed for overnight guests and a good-sized kitchen with a large island and breakfast bar.  The bedroom, walk-in wardrobe and en-suite bathroom were designed with luxury in mind, while the terrace provides a comfortable, peaceful retreat and is the perfect spot to just sit and watch the sailing boats pass by.  The bookshelves add storage, with red boxes dotted along the wall to create a cohesive interior.
Texture, soft velvet, smooth leather and stubbly linen are used throughout to create contrast for greater impact. The red linen wallpaper in the living room draws the eye inwards to frame the gorgeous floating bed, while creating a backdrop for the white kitchen.  This subtle injection of colour adds interest and individuality to the interior.
In the bedroom, the soft red velvet headboard is set against a grey linen wallpaper, while the triptych above perfectly complements the space.  Luxurious Egyptian cotton bedlinen and a cashmere blanket add softness and the large window as left uncurtained so that the view becomes part of the interior.  Black out blinds can be lowered or raised to create a warm intimate interior.
The walk-in-wardrobe features dark grey oak cabinetry and smoked mirrors.  Cedar inserts again add testimony to the understated luxury in this apartment.
In the living room, the grey leather corner sofa bed provides ample space to sit and is contrasted with textured embroidered linen cushions.   A honed oak handcrafted desk sits in the corner, creating a workspace with an incomparable view, while the ergonomic desk chair is camouflaged with a heavily textured deep red throw.  The television sits on a red cabinet that picks up the red accents used throughout the space.
The hall wall cabinet was designed to add storage and display space with red boxes contrasting with the matte grey timber.  Accessories were selected for their quirkiness, with sculptural, conversation pieces dotted throughout the space.
Photography by Therese Debono